This is a screen accurate replica of the leather jacket wore by T-850 (Arnold Schwarzenegger) in "TERMINATOR 3: RIZE OF THE MACHINES", 2003.
Made of high grade sheep skin with the acuurate pattern of the neo-futuristic design.
New with tags, never worn.
The size tag is Japanese, please check the size chart and compare with your jacket.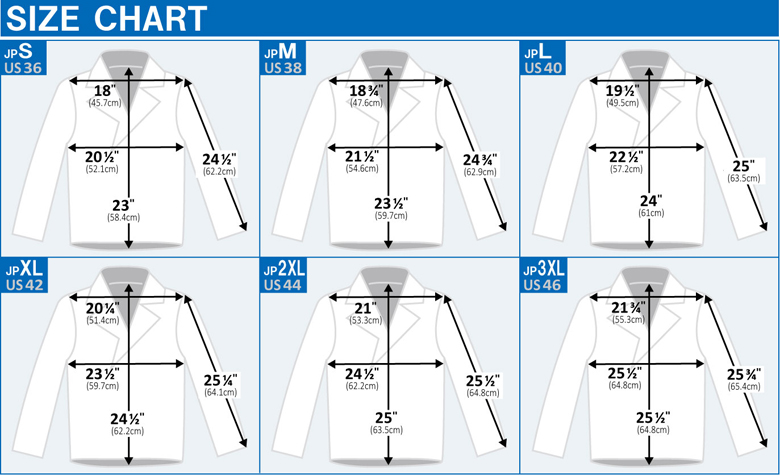 We ship via DHL in 2-3 business days (no P.O, box, need your phone number for waybill),
US$20 to US, $24 to Asia, $35 to UK/EU.
Express Mail to Canada(5-10 days) is $37. Standard shipping to worldwide(7-11 days) is $25 to $33, depends on location.

JP Size

US Size
Price
Availability

ITEM NAME:

T2

S
36
$349
3-4 weeks

M
38
$349
in stock

L
40
$349
3-4 weeks

XL
42
$349
3-4 weeks

2XL
44
$379
3-4 weeks

3XL
46
$379
3-4 weeks