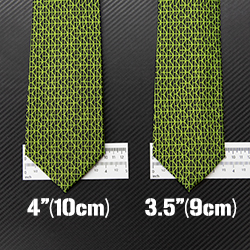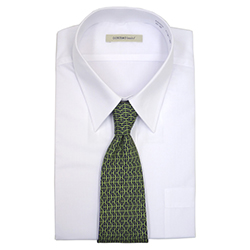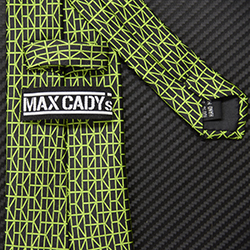 This is a screen accurate replica of Morpheus neck tie in the Matrix, he wore the same one in all 3 movies. We figured out the "matrix" pattern and replicated accurately. 100% silk, hand made.

Width
Lenth
4"(10cm)
58.3"(148cm)
T

he original size Morpheus wore, American traditional

3.5"(9cm)
57"(145cm)
A little bit skinny than the original.

The standard post is US$8 to most countries, but it's not available (to U.S., Canada, Australia, Russia, and some more countries), or very slow (to UK.EU) now. We'll let you know the availability when you order.
The expedited shipping is $21 to U.S./Canada (DHL 2-3 business days), $24 to UK/EU(DHL or EMS), $17 to Asia (DHL or EMS).
If actually lower, we will refund the difference.
To the other region, please contact us.
| | | | |
| --- | --- | --- | --- |
| ITEM NAME | Price | Availability | |
| Morpheus4 | $39.99 | | |
| Morpheus3.5 | $39.99 | | |