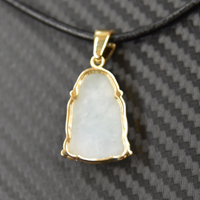 This is a screen accurate replica of the jade Buddha pendant wore by Rambo(Sylvester Stallone) in RAMBO III.

The pendant choker necklace was a keepsake from Co-Bao (Julia nickson) in RAMBO II, and Rambo wore it until he handed down it to a Afgan kid in III. At that moment, it's clearly seen, and we duplicate it accurately.

It's made of genuine jade(jedeite), on a gold plated brass frame, comes with 20"(50cm) leather string(clasp & 2" extender).

We select very close color and tone to the one in III, but please note that each natural jade has a little different color and tone, not exactly same as the one in the pictures. And the pendant used in III is actually different from the one in II. The II one looks more green, but not clearly seen.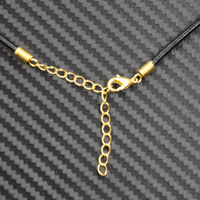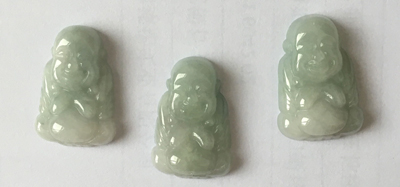 The standard post is US$8 to most countries, but it's not available (to U.S., Canada, Australia, Russia, and some more countries), or very slow (to UK.EU) now. We'll let you know the availability when you order.
The expedited shipping is $21 to U.S./Canada (DHL 2-3 business days), $24 to UK/EU(DHL or EMS), $17~to Asia (DHL or EMS).
If actually lower, we will refund the difference.
To the other region, please contact us.
| | | | |
| --- | --- | --- | --- |
| ITEM NAME | Price | Availability | |
| RamboPendant | $87.90 | in stock | |