This is a screen accurate replica of the leather jacket wore by T-800 (Arnold Schwarzenegger) in "TERMINATOR 2: Judgement Day ", 1991.
Made of high grade cow leather with acuurate pattern, stitches, and metal parts.
New with tags, never worn.
The size tag is Japanese, please check the size chart and compare with your jacket.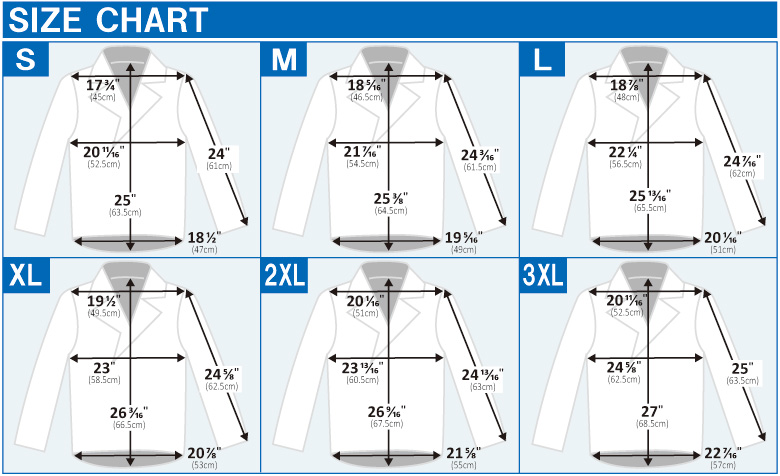 We ship via DHL in 2-3 business days (no P.O, box, need your phone number for waybill),
US$30 to US, $36 to Asia, $55 to UK/EU. To the rest of the world, please contact us.

JP Size

US Size
Price
Availability

ITEM NAME:

T2

S
36
$299
3-4 weeks

M
38
$299
3-4 weeks

L
40
$299
3-4 weeks

XL
42
$299
3-4 weeks

2XL
44
$329
3-4 weeks

3XL
46
$329
3-4 weeks