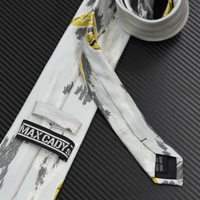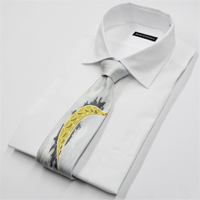 This is a screen accurate replica of the neck tie wore by Edward (Richard Gere) in Pretty Woman, a gift from Vivian (Julia Roberts).
She was waiting for him in their sweet room, wearing this, wearing "only" this.
His friend pointed something wrong with the tie, but Edward didn't care and kept wearling...

All of our replicas has exactly same design position as the one in the movie, not diffrerntly cut from a patterned roll, you'll have a same one in the photos.

100% silk, hand made.

The standard shipping & insurance cost is US$8 to most countries (7-11 business days).
DHLExpress is $12 to U.S./Canada(2 business days), $18 to UK/EU, $13 to Asia (3 business days).

| | | | |
| --- | --- | --- | --- |
| ITEM NAME | Price | Availability | |
| PrettyNecktie | $39.99 | in stock | |