TOP PAGE
TOPGUN G-1
PATCHES
BTTF DENIM
BTTF DOWN VEST
BTTF SHIRT
FIGHT CLUB CALF
TOUCAN SHIRT
SOCK IT TO ME
STAR T-SHIRT
TRACK PANTS
MAYHEM
BLACK RIDERS
BATH ROBE
SEVEN
FURY
ROCKY
LETHAL WEAPON
i,Robot
REVEL w/o a CAUSE
MIDNIGHT RUN
DONNIE BRASCO
INDIANA JONES
KILL BILL
WALLET
BEAT IT
The BEACH
JACK SPARROW
LÉON MATHILDA
SILVER DOG TAGS
Michael Jackson BEAT IT PV Accurate "AMOUR" T-shirt
This is an accurate replica of the T-shirt wore by Micael Jackson in "Beat It".
Acutually he wore sleeveless, but you can also choose short sleeve.



The sizes are Japanese, 1 size smaller than the U.S. ones. Please check the size chart and compare your T-shirt.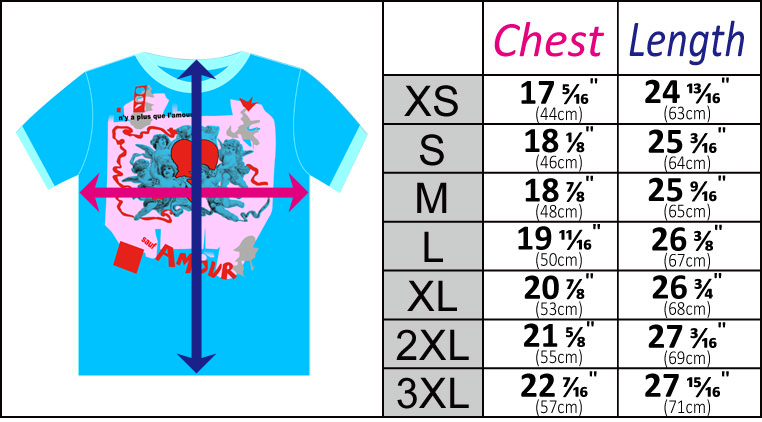 The standard shipping & insurance cost is US$8 to most countries (7-11 business days).

We can ship via DHL to U.S. in 2-3 business days (US$11).
Please choose "Expedited shipping" if you need it sooner (no P.O, box, need your phone number for waybill).

Express mail to other location, the cost is US$11 to Asia, $20 to Canada, $16 to UK/EU (3-5 days).

JP Size

Sleeve
Price
Availability

ITEM NAME:

Beat-iT

XS
Short sleeve
$39.99

Sleeveless
$39.99

S
Short sleeve
$39.99

Sleeveless
$39.99

M
Short sleeve
$39.99

Sleeveless
$39.99

L
Short sleeve
$39.99

Sleeveless
$39.99

XL
Short sleeve
$39.99

Sleeveless
$39.99

2XL
Short sleeve
$39.99
Sleeveless
$39.99

3XL
Short sleeve
$39.99

Sleeveless
$39.99