TOP PAGE

TOPGUN G-1

PATCHES

TOPGUN CAP

TRUE ROMANCE

BTTF DENIM

BTTF DOWN VEST

BTTF SHIRT

FIGHT CLUB CALF

TOUCAN SHIRT

MAPLE LEAF

MOTOCROSS

BLACK SUGAR

STAR T-SHIRT

TRACK PANTS

DOWN VEST

MAYHEM

SOCK IT TO ME

BLACK RIDERS

BATH ROBE

TERMINATOR

T2 / T2 PANTS / T3

ROCKY

RAMBO

SEVEN

FURY

MIDNIGHT RUN

DONNIE BRASCO

i,Robot

LETHAL WEAPON

THRILLER Stadium

THRILLER

BEAT IT Jacket

BEAT IT T-shirt

REBEL w/o a CAUSE

INDIANA JONES

AN OFFICER &
A GENTLEMAN

PRETTY WOMAN

KILL BILL

WALLET

JACK SPARROW

WILL TURNER

WILL Leather Coat

MORPHEUS

The BEACH

LÉON MATHILDA

SILVER DOG TAGS

Screen Accurate FIGHT CLUB Leaf Jacket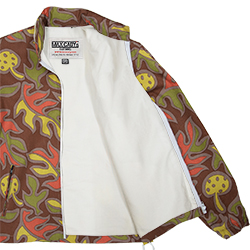 This is a screen accurate replica of the leaf jacket wore by Tyler Durden (Brad Pitt) in "Fight Club".
It has a white nylon hood rolled up and zipped into the collar, Tyler let it out like a parka.
We replicate the original accurately, graphic, colors, pattern, and every details.
It looks great with the maple leaf shirt and camo pants. 100% Cotton / Hood: 100% Nylon, new with tags, never worn.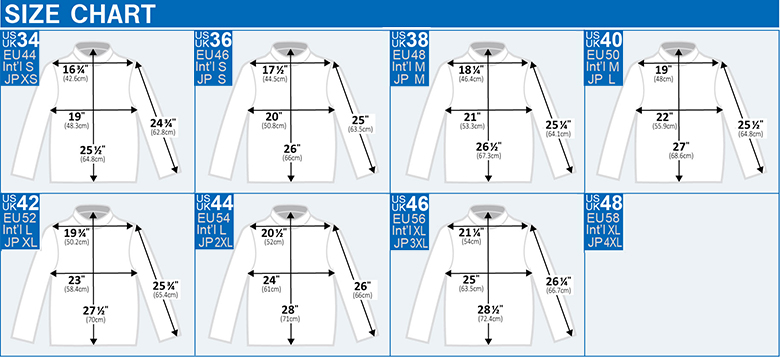 The shipping & insurance cost via Express Mail is US$24 to US/Canada, $37 to UK/EU, $26 to Asia, to the rest of the world, please contact us. PAYPAL only.
US/UK

EU
Int'l
Price
Availability

ITEM NAME:

LeafJkt

34
44
S
$159
in stock
36
46
S
$159
in stock
38
48
M
$159
40
50
M
$159
42
52
L
$159
in stock
44
54
L
$159
46
56
XL
$159